September 25th, 2008 by patty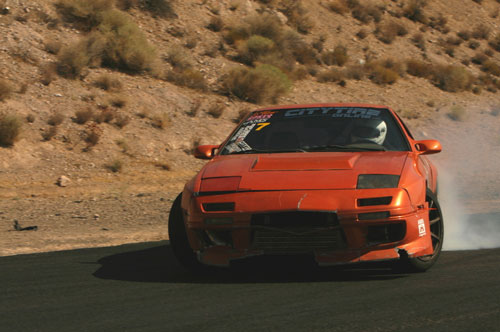 Thanks for all your support for 2008. FC coming to TopDrift 2009!
Posted in Drift Support | 2 Comments »
September 10th, 2008 by carl
Let the games begin….
                                    Matt, Carl, John                                       Gettin' ready to throw down.
The Triplets smile for the camera..             Thanks for joining Duong Family
 Logan <3 Leanne                                   The CTO gents Lineup 2008
CTO Ladies lineup 2008                                    Jen <3 Carl
 Thank you everyone for joining in our Annual CTO BBQ 2008. It was a great time, and no one wanted to leave, but John had to sleep!
Posted in Misc | 1 Comment »
September 1st, 2008 by carl
                  Here we go again at Oval, too much wind = no tent

   Competitors lining up on the Grid
                        We had just a great seat for this event.           The wind make Ines feel like she was on Titanic!
                        Forrest Wang had some tire issues but he was able to figure it out and take 1st Place! Congrats Forrest!
Posted in Drift Support | No Comments »